Northern State Hospital Farm
Northern State Hospital Farm
Since 2009 I have been visiting Sedro Woolley Washington for the purpose of documenting this farm that used to belong to the Northern State Hospital.​
It now is on public land and nothing is done to preserve it, it has been left to decay. The farm housed the largest dairy farm west of the Mississippi. There are windows everywhere opening insides to out and out to in. It is my favorite place to photograph.

This Life in Ruins- Northern State Hospital Farm
This barn belongs to the former Northern State Hospital Farm

Northern State Hospital Farm
The skeleton remains and the nature has encompassed.

Northern State Hospital Farm
Lockers in the building with the kitchens.

Milking Stations
This Farm was formerly the largest Dairy farm in Washington State. Now it sits decaying at nature's pace
and being surrounded by Frisbee gulf and remote controlled airplane pilots. I visit as often as I can as its continuously losing pieces
of itself.
northern state 2015
on this trip two roofs had caved in.. tears were had.
another one bites the ducts 2015
Fort Flagler, Marrowstone Island , Wa
A fantastic array of mazes and wet tunnels to spook everyone out. a playground for one's darkside.
more info compiled at:
Fort Flager, Nordland, Wa
Fort Flagler
Stairs, Fort Casey
Fort Casey ,Whidby Island, Wa
Artillery of Fort Casey
Some of the things that could have blown up Communist Invaders, should there have been any.
Artillery of Fort Casey
Artillery of Fort Casey
Fort Flagler
Detail of a door that won't be opened. 
Artillery of Fort Casey
Fort Flagler
Where ammunition was moved up and down. 
Concrete, Wa
The Georgetown Steam Plant , Seattle, Wa
Built in 1906 by Stone and Webster. the facility can be visited as it is now a Museum. A national Historical landmark since 1984.

Update: 
I just visited the website and it appears it is closed for the next two years? 
was just in need of a fresh visit as well...

Norwich Market, U.K
Too late to visit the market. 
Fortson Mill,
Seven Miles west of Darrington sits the old Fortson Mill a Saw Mill that is no more. What remains is the skeletal system of a building being re encompassed by nature.

Fortson Mill, Wa
Fortson Mill, Wa
Fortson Mill, Wa
Fortson Mill, Wa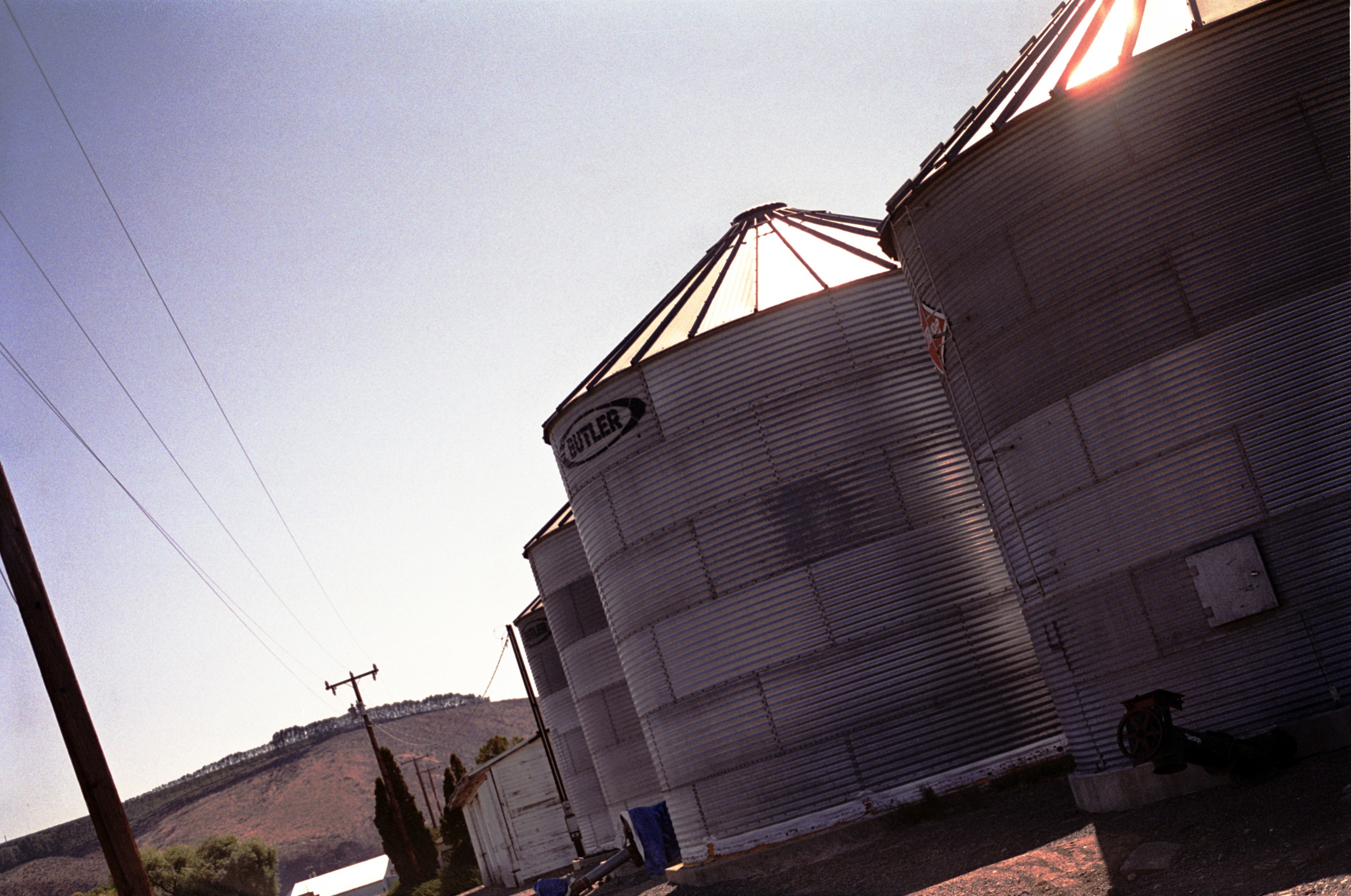 This Life in Ruins , Motel, Gas, cafe (near steam boat rock)
Discovered on our first day journeying into Eastern Washington's Scablands, too dark to stop.  Photographed on our second day heading towards Spokane from Grand Coulee. Time stopped at this gas station and it's surroundings have been more kind then say if it were in Seattle.

Pig Farm, Walsham Le Willows, Suffolk
An abandoned pig farm , what could be better.

The Colors were fantastic the structures not those that would have made me happy to be a pig. Like a concentration camp for pigs pretty much. 
Stumbled upon this while living in Bury St Edmunds in 2003 (the most spiritually charged place in England according to some.)

We met the farmer on our second visit and he informed us of the fate of the land, multi-family housing.

Indian Ridge Prison, Arlington, Wa
Set to be destroyed and returned to forested land this was a home to minimum security prison and juvenile offenders.

Bench, Indian Ridge Prison
Gravel Pile , Grand Coulee Damn
The dross dredged up from the damn. 
Seems it would take eight years to move, so there it sits, used by local track teams for running up and down it's dredgyness.

Where the gravel came from
The gravel pile could've been worse, this is a behemoth of concrete.

Glasses, Isaquaah, Wa
Planer Mill , Packwood
Visiting Mt. Rainer always finding derelict moment of beauty along the way. The color of the Scale of the former Planer Mill , pack wood , Wa. More shots at ThisLifeinRuins

Old warehouse in Ephrata
I love the Scablands.
I love the change in terrain experienced when heading east from the cascades. This lovely piece was right next door to the Best Western in Ephrata, just a little bonus neglect in this small town. Close to Soap Lake and Lake Lenore Caves

More images from Warehouse at:

A light in Ephrata
Ephrata Warehouse Light still life. 
I don't reckon this one works anymore
Meters, Ephrata WareHouse
Somewhere in Seattle
A colorful doorway amongst the decay of a mill.
Barn in the Skagit Valley
Hunting for snow geese, saw the trumpeter swans and this barn.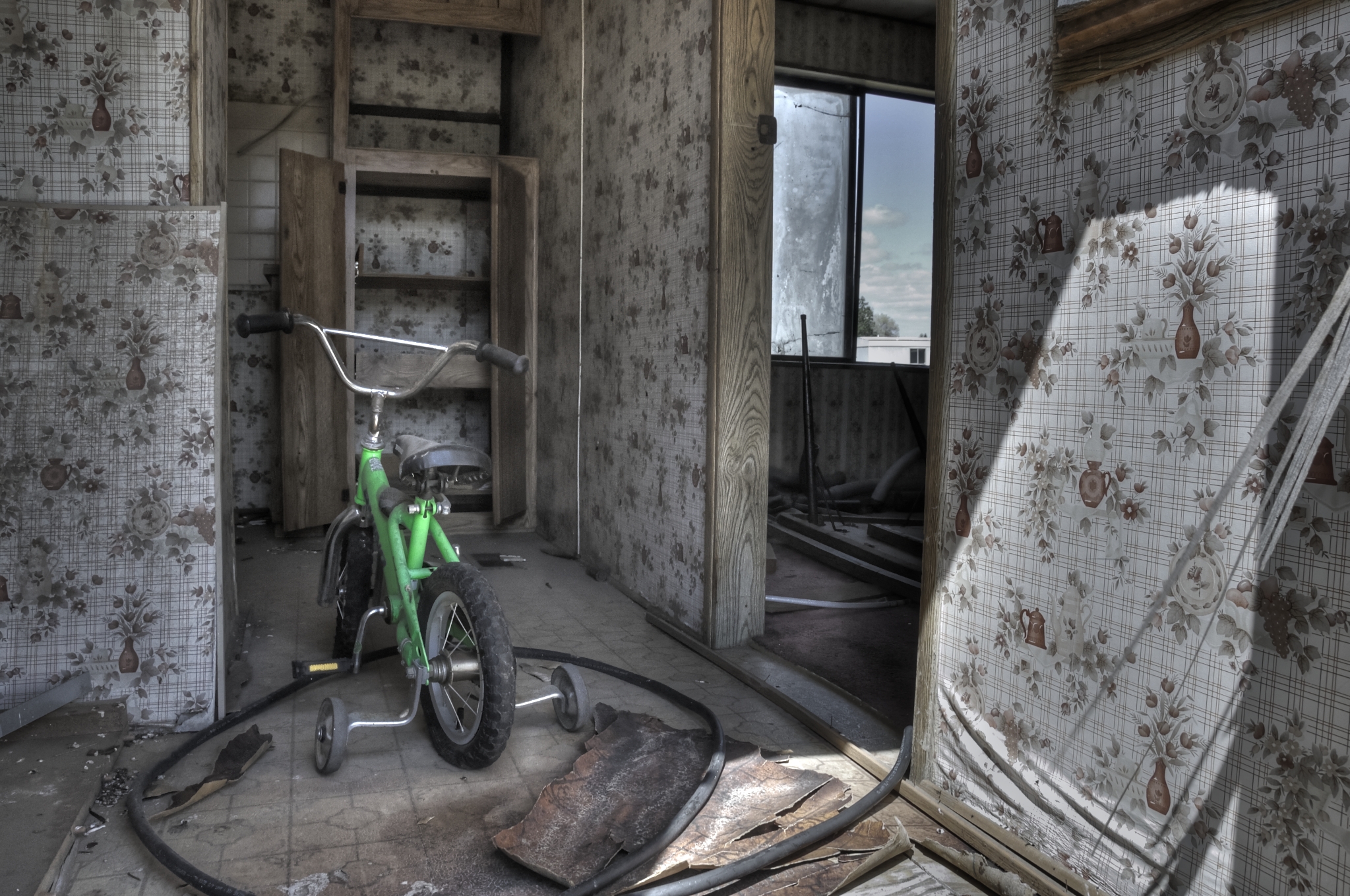 Abandoned Trailer
I loved this entry way on a sunny day in Eastern Wa. Seems about two thirds of this trailer park was abandoned. Swallows darting in and out of the trailers with the winds.
A&W in Port Orchard
I got to meet some of the folks behind the fifty year run at the A&W burger restaurant in Port Orchard as they had their closing sale.Not abandoned but in the process of potentially becoming an arbys. What very much functioned as a local institution changing hands and presently waiting for habitation. I hope they might see this post and get in touch as I wanted to send them some photos but the email address I had for them is incorrect, if you're out there, get in touch!

This Life in Ruins
This life in ruins is a life project documenting the forgotten and neglected aspects of American culture. To bring light to the life that exists in the shadows of our society, the fringe of our recognition.
I like to give voice and light to the quiet and meek , whether be person, place or object. The what was, that has now passed. I am particularly interested in institutions but equally delighted with found and obviously forgotten structures of the no historical influence, a shed succumbed to vines lost in a woods - how did it get there? What happened to the rest of life that must have once kept this shed company? When you discover the lost soul of a foundation in the middle of the forest, successful in a treasure hunt of forgotten humanity. For a country so young so much seems forgotten. I question the box standard history and remember that it is indeed written by the winners.